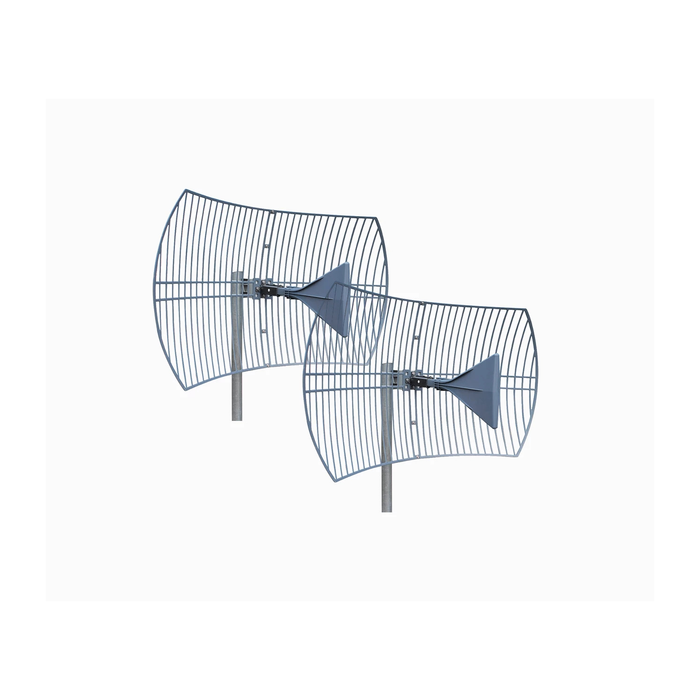 Netgear Nighthawk: Antenna Upgrades
Upgrade your outside antenna for capturing stronger 4G LTE signal!
Upgraded outdoor antennas for faster WiFi hotspot service.
Works for all mobile routers & carriers: AT&T, Verizon, T-Mobile, Sprint, US Cellular, and many more!
Complete kit for fast and easy installation.
Upgrade your outside antenna for capturing a stronger 4G LTE signal!
The Netgear Nighthawk hotspot antenna signal booster provides upgraded external antennas for capturing more 4G LTE signal for stronger mobile WiFi service.

These custom antenna kits provided SimpleWiFi greatly improve reach to the nearest cell tower for improving your Netgear Nighthawk WiFi speed & service. Each kit comes with two antennas for improved MIMO usage: increased speed potential & capability. 
Grid antenna: Reaches up to 8 miles.
Yagi antenna: Reaches up to 5 miles.
Omni antenna: Reaches up to 2 miles.
Great option for any situation with spotty coverage and unreliable service. Don't need to change carriers or equipment. By upgrading your outside antennas, now you can capture clear signal for clear calls & faster internet!
Extend your 4G LTE coverage for any car, truck, and RV.
No more weak signal, because you're bringing reliable signal to you!
Faster wireless speeds for you phone, computer, and cellular devices.
Easy installation: No tools required!
Better signal today: Get internet & clear calls where you couldn't before.
Original price
$99.00
-
Original price
$819.00